Ordering
I sell the 1955 Gen2 EL84 tube/valve amplifier carefully point-to-point wired by hand and tested.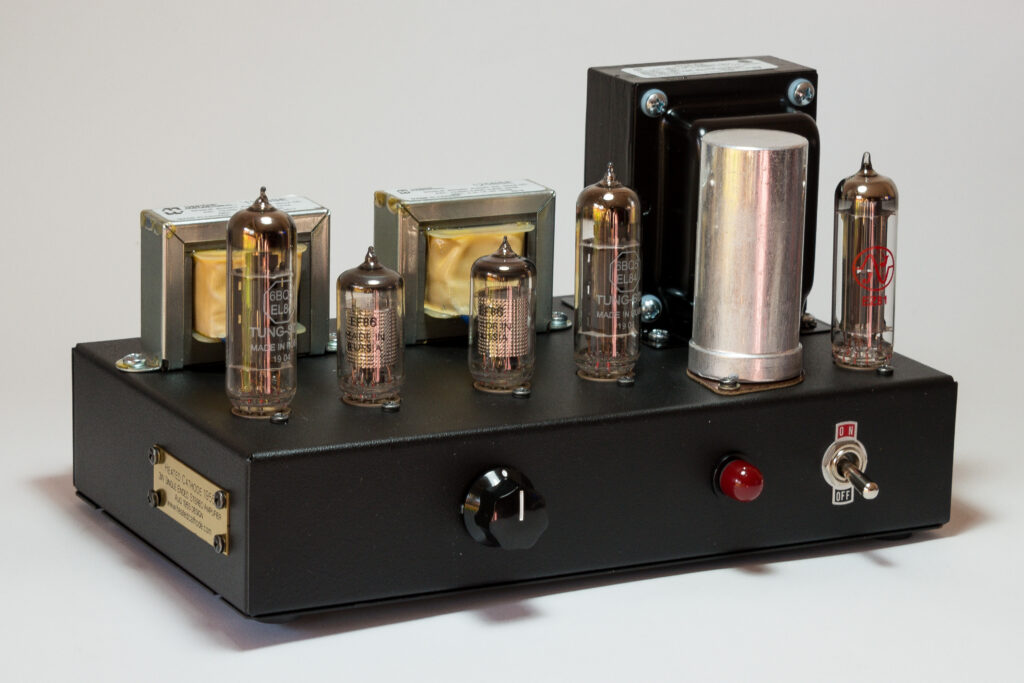 I also sell the parts kits for the 1955 Gen2 model. You can select which sets you want depending on what you need, if you want to build the amplifier from scratch, you will need all of them.
Regarding the DIY building process, you can build it in the old-fashioned vintage point-to-point hand wired version or if you prefer easier you can use my diy-easy 1955G2 printed circuits boards.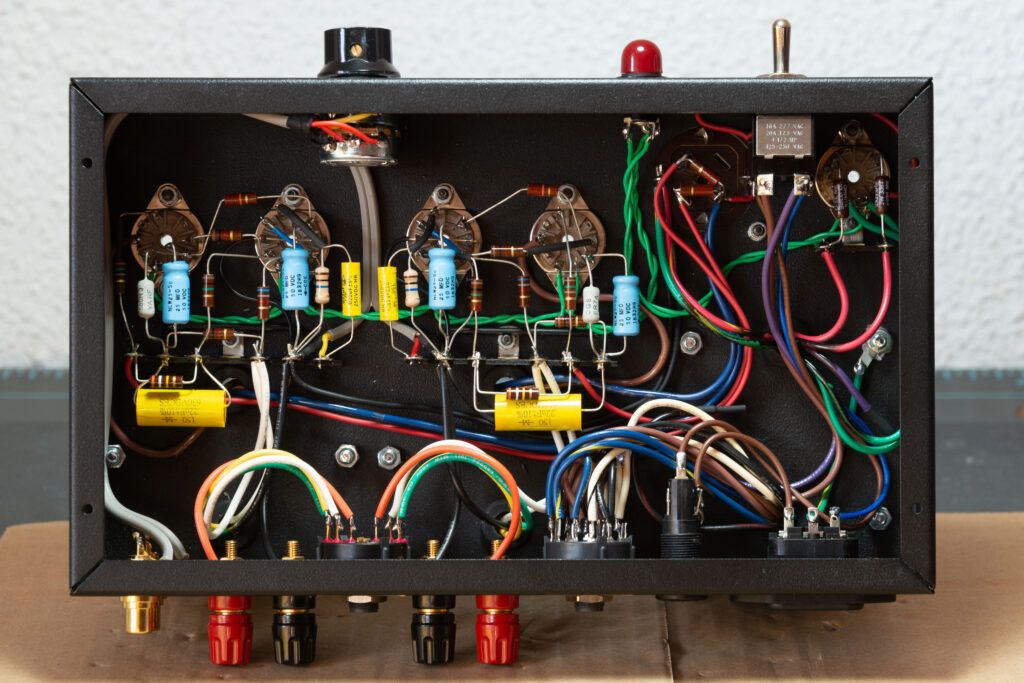 Please mail me at ricardo@heatedcathode.com. I will then contact you with further information about price list, quotation or payment and shipment. You can write me in English, French or Spanish.
Sold and shipped by
Ricardo Pastor Asensi
Tecnograma Consultores S.L.
VAT ID ESB53271409
c/ Alvarez Quintero 19
03690 San Vicente del Raspeig
Alicante
Spain
Payment options
You can pay with an international bank transfer (IBAN) or via PayPal. You don't need to own a PayPal account to pay with credit card, you may enter your credit card's data directly at PayPal.
We can make VAT free (VAT excluded) invoices, for VAT registered companies in EU.
Notes
I only use the best parts available on the market. The selection of these components has been made extremely carefully, in order to prevent disappointment in my customers/clients.
If you purchase the kit parts to assemble the device, I recommend to have some advanced knowledge of electronic component assembly and soldering as this is not a beginner project.
I would like to emphasize that the voltages existing in the circuit can cause an electric shock which could be potentially lethal. Therefore, I cannot be held responsible for any accident, or injury resulting from the use of the circuit.
If you would like any further information, please do not hesitate to contact me.